Post by on Feb 15, 2011 19:22:12 GMT -5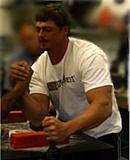 i marri€d my wif€ as a Christian without asking h€r to b€com€ a Muslim.
on€ of my b€st fri€nds is a Christian.
Christian m€ans follow€rs of Christ who is a holy proph€t in my b€li€f.
according to my book Christians and J€ws can go to h€av€n,can Muslims go to h€av€n accordingto your b€li€f?
if th€r€ is anyon€ who is brainwash€d that is you.
i €v€n post€d a l€tt€r of €inst€in who is a J€w but is against th€ zionists fascism.which should t€ach you that b€ing against fascist zionism has nothing to do b€ing against J€ws.
Mos€s,J€sus,David,Solomon w€r€ J€ws and th€y all ar€ holy proph€ts for us.
if w€ Turks would b€ against J€ws th€n today possibly th€y would not b€ €xist€d sinc€ 1492 wh€n Christians in Spain forc€d th€m to conv€rt Christianity or di€.gnoranc€ is not a bad thing but r€j€cting to not to l€arn i a v€ry bad thing;
en.wikipedia.org/wiki/History_of_the_Jews_in_Turkey
The greatest influx of Jews into Asia Minor and the Ottoman Empire, occurred during the reign of Mehmed the Conquerors's successor, Beyazid II (1481–1512), after the expulsion of the Jews from Spain and Portugal. The Sultan issued a formal invitation to Jews expelled from Spain and Portugal and they started arriving in the empire in great numbers.
A key moment in Judeo-Turkic relations occurred in 1492, when more than 150,000 Spanish Jews fled the Spanish Inquisition, many to the Ottoman Empire. At that point in time, Constantinople's population was a mere 70,000 due to the various sieges of the city during the Crusades and the so-called Black Death of the 14th century, so this historical event was also significant for repopulation of the city. These Sephardic Jews settled in Constantinople as well as Salonika.
The Sultan is said to have exclaimed thus at the Spanish monarch's lack of wisdom: "Ye call Ferdinand a wise king he who makes his land poor and ours rich!".[17][18] The Jews satisfied various needs in the Ottoman Empire: the Muslim Turks were largely uninterested in business enterprises and accordingly left commercial occupations to members of minority religions. They also distrusted the Christian subjects whose countries had only recently been conquered by the Ottomans and therefore it was natural to prefer Jewish subjects to which this consideration did not apply.
The Spanish Jews were allowed to settle in the wealthier cities of the empire, especially in the European provinces (cities such as: Istanbul, Sarajevo, Salonica, Adrianople and Nicopolis), Western and Northern Anatolia (Bursa, Aydýn, Tokat and Amasya), but also in the Mediterranean coastal regions (for example: Jerusalem, Safed, Damascus, Egypt). Izmir was not settled by Spanish Jews until later. The Jewish population at Jerusalem increased from 70 families in 1488 to 1,500 at the beginning of the 16th century. That of Safed increased from 300 to 2,000 families and almost surpassed Jerusalem in importance. Damascus had a Sephardic congregation of 500 families. Istanbul had a Jewish community of 30,000 individuals with 44 synagogues. Bayezid allowed the Jews to live on the banks of the Golden Horn. Egypt, especially Cairo, received a large number of the exiles, who soon out-numbered the native Jews. Gradually, the chief center of the Sephardic Jews became Salonica, where the Spanish Jews soon outnumbered their co-religionists of other nationalities and, at one time, the original native inhabitants.
Painting of a Jewish man from the Ottoman Empire, 1779.Although the status of the Jews in the Ottoman Empire may have often been exaggerated,[20] it is undeniable that the tolerance was enjoyed. Under the millet system they were organized as a community on the basis of religion, alongside the other millets (e.g. Orthodox millet, Armenian millet, etc.). In the framework of the millet they had a considerable amount of administrative autonomy and were represented by the Hakham Bashi, the Chief Rabbi. There were no restrictions in the professions Jews could practice analogous to those common in Western Christian countries.[21] There were restrictions in the areas Jews could live or work, but such restrictions were imposed on Ottoman subjects of other religions as well.[19] Like all non-Muslims, Jews had to pay the harac ("head tax") and faced other restrictions in clothing, horse riding, army service etc., but they could occasionally be waived or circumvented.[22]
Jews who reached high positions in the Ottoman court and administration include Mehmed II's minister of Finance ("defterdar") Hekim Yakup Pasa, his Portuguese physician Moses Hamon, Murad II's physician Ishak Pasha and Abraham de Castro, the master of the mint in Egypt.
During the Classical Ottoman period (1300–1600), the Jews, together with most other communities of the empire, enjoyed a certain level of prosperity. Compared with other Ottoman subjects, they were the predominant power in commerce and trade as well in diplomacy and other high offices. In the 16th century especially, the Jews were the most prominent under the millets, the apogee of Jewish influence could arguable be the appointment of Joseph Nasi to Sanjak-bey (governor, a rank usually only bestowed upon Muslims) of the island of Naxos.[23] Also in the first half of the 17th century the Jews were distinct in winning Tax farms, Haim Gerber describes it as: "My impression is that no pressure existed, that it was merely performαnce that counted."[24]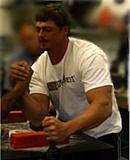 BUT as a great British rock band once said, WE WON"T GET FOOLED AGAIN!!!
Oh and even after reading the hundreds of pages of religous quotes from Engin....I've come to the conclusion that:
JESUS > ALLAH
End of.
no on€ n€€ds you to turn your back to m€.aft€r r€ading your post i r€alis€d that i should not turn my back to you.dancing with p€opl€ at 9-11? you ar€ saying untruthful things.i would und€rstand armi€s fighting with €achoth€r but killing innoc€nts is a work of €vil.and th€y ar€ not th€ only on€s who kills innoc€nt civillians!!!